09 Nov
Prepare yourself for your Divemaster Internship abroad… tips no one ever told you | Blue Season Bali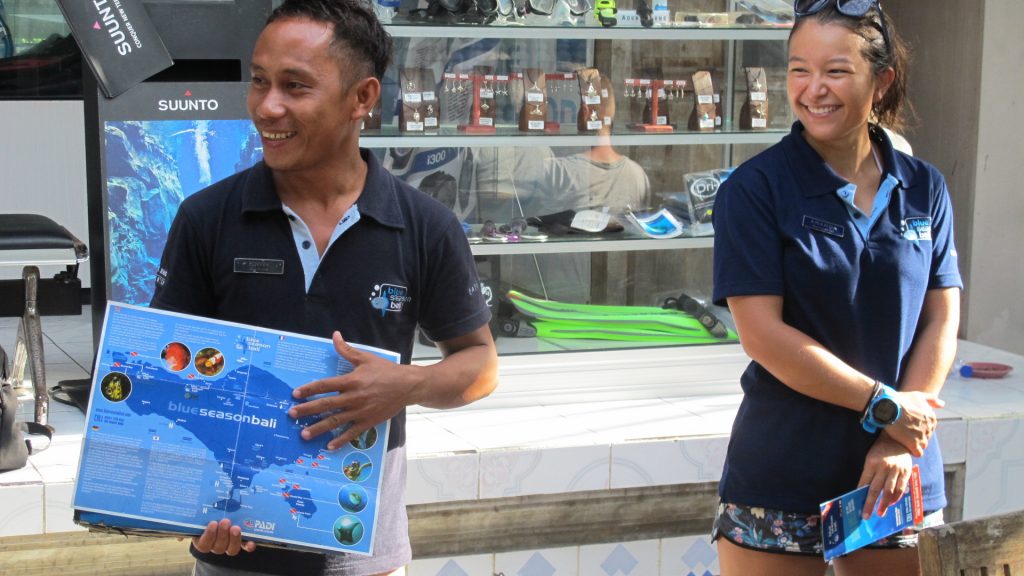 You are about to embark on your Divemaster Internship adventure abroad but need some more tips? No need to fear, here are my secret 3 tips I wish I knew before starting my 2-Month Divemaster Internship.
There is no better way to impress your mentor than acing your first demonstration of the 24 skills in the Skill Circuit. I, however, did not. It was horrific. By watching some videos or even rehearsing in front of the mirror, you can ensure a smooth and easy start to your internship!
2.  Write your name on EVERYTHING
You are going to be surrounded by loads of divers everyday…your stuff is bound to get mixed up. By writing your name on all your equipment (with either white or black permanent marker), you can maintain a complete set of gear…and a happy wallet!
Bring spare parts
The importance of bringing spare equipment parts might just be as important as bringing spare undies. Such spares include mask straps, fin straps, mouthpieces, cable ties and more. You will be on the field a lot, making it very likely that spare parts are needed. By being prepared you can ensure smooth days of diving for you and other divers too!
Alright, these were my 3 secret tips on how to prepare yourself for your Divemaster Internship abroad. Happy diving and I wish you the best as you become a PADI professional!
If you have any further inquiries on the Divemaster Internship I did, click here!