19 Apr
The Importance of Maintaining Your Equipment
During your PADI Open Water Course, you already learn, that SCUBA cylinders shouldn't be exposed to high heat for a long time and that your equipment should always be streamlined and not dangling around on the bottom. At Blue Season Bali we will teach you how to properly rinse your gear after a day of diving and what the best ways for storing it away are.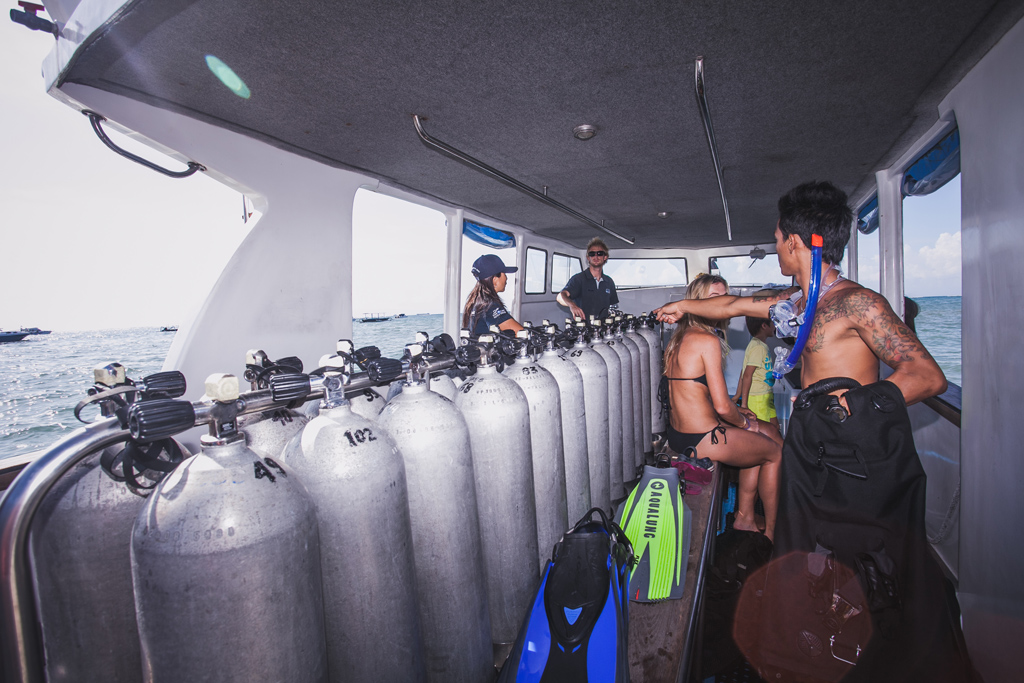 Your regulators should be serviced annually. The best way to do this is with a qualified service technician specialized on your brand. Moving parts inside the regulator like o-rings can get stale when the lubricant starts to wear down. So it doesn't matter if you did one dive or 100. If you however are in the 100+ dives per year categories I would advise you to service it twice a year, if you can afford it. Don't forget – after all the regulator is your life support system!
With the BCD it's also recommended to service them at least annually. In the end you are responsible for checking the function of your BCD and bringing it in for service if needed. You should check following functions before every dive:
Check that your inflator is adding and releasing air on press. Make sure it's not slowly leaking or "auto filling" your bladder.
All your dump-valves should be able to release all the air quickly on demand.
Good advice would be to bring your BCD in as well when you bring your regulator in for service. You need your regulator for diving anyway, so you might as well get it dealt with in one go.
Another important point is self-maintenance. While service should be done by a qualified service technician there are also things you can do to prolong the lifetime of your gear. A simple dunk in fresh water can go a long way in terms of a short and a long equipment lifetime!
Rinse or better soak your regulator and first stage, mask, snorkel, fins and other accessories.
Soak your wetsuit preferable with organic cleaners such as Dettol. Rinse your BCD and inflate, fill it with fresh water, shake it up, release the water and inflate again for storage.
We teach our PADI Divemaster trainees during our Discover Local Diving Workshops to always make sure the equipment is not dangling down, especially during shore entries. That's almost a guaranteed way to shorten your regulators lifetime expectance and can be harsh on your hoses.
That covers about everything there is for basic equipment maintenance. If you want to learn more about specific equipment – consider the PADI Equipment Specialist Specialty. If you plan to do your Master Scuba Diver Instructor with Blue Season Bali you can also take on the Equipment Specialist Specialty Instructor Course with Platinum Course Director Eugene Beery.
May your equipment never fail and happy bubbles!